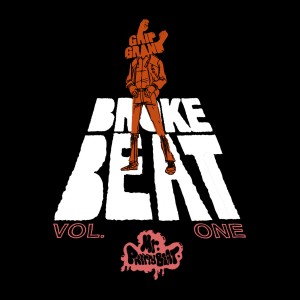 Grip Grand — Brokebeat, Vol. 1: Mr. Prettybeat
Do you like offbeat instrumental hip-hop and sample-based sound collages? Are you tired of waiting for the next volume of MF Doom's Special Herbs to come out? Do you need a symphony for your subway ride or that long walk home from work? Want to know what happens when you put 808's under a Tony Bennett song? If you answered "Yes" to any of the above, then this is your lucky day!
Grip Grand presents Brokebeat, Vol. 1: Mr. Prettybeat, featuring 93 (!!) previously unreleased slaps, snippets, and skiterludes from my instrumental vaults. This so-called instrumental album contains literally hundreds of samples, including both sung and spoken vocals. It is, however, 100 percent free of live human rapping. Many of these beats will be songs someday, by myself and others…but, until then, let them be the soundtrack to your life.
(How to get it? Read on, genius.) Read the rest of this entry »